Dr. DIEP NGUYEN
University of Technology Sydney, NSW, Australia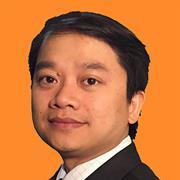 AI-empowered Edge Computing with Efficient and Secure Distributed Learning
Abstract
By "moving" computing resources closer to users and infrastructure, edge computing has become an enabler of new emerging services and smart infrastructures like intelligent transportations, industry automation, real-time gaming, virtual/augmented reality. This talk explores how recent advances in distributed learning (DL) can empower edge computing to turn existing infrastructure into smart one with augmented intelligence. Specifically, we first discuss hurdles like low-latency requirement, straggling effect, and users' security-related risks of DL in wireless edge networks. We then present potential solutions by leveraging coded computing, network economics to address the straggling problem, protect users' privacy, and incentivize users to efficiently contribute to the learning process. We will also present an in-network computation framework to enable large-scale distributed learning systems in wireless edge networks.
Biography of Dr. DIEP NGUYEN
Diep N. Nguyen (Senior Member, IEEE) received the M.E. degree in electrical and computer engineering from the University of California at San Diego (UCSD) and the Ph.D. degree in electrical and computer engineering from The University of Arizona (UA). He is currently a Faculty Member of the Faculty of Engineering and Information Technology, University of Technology Sydney (UTS).
Before joining the UTS, he was a DECRA Research Fellow at Macquarie University, and a member of Technical Staff at Broadcom, CA, USA, and ARCON Corporation, Boston, consulting the Federal Administration of Aviation on turning detection of UAVs and aircraft, U.S. Air Force Research Lab on antijamming.
His current research interests include computer networking, wireless communications, and machine learning applications, with an emphasis on systems performance and security/privacy. He has received several awards from LG Electronics, UCSD, UA, U.S. National Science Foundation, and Australian Research Council. He is an Editor, Associate Editor of the IEEE TRANSACTIONS ON MOBILE COMPUTING, IEEE ACCESS, IEEE SENSORS JOURNAL, and IEEE OPEN JOURNAL OF THE COMMUNICATIONS SOCIETY (OJ-COMS).